Welcome to Aire View Infant School
This is the website of Aire View Infant School in Silsden, Keighley near Bradford in West Yorkshire. If you are looking for Infant schools in Keighley or nearby towns and villages, please browse our site and get in touch.
Mrs Gill who was present at the devastating Bradford City fire at Valley Parade 30 years ago staged a poignant charity event in memory of the 56 people who died.
She organised A Night to Remember at Silsden's Sunnybank Social Club in aid of the Plastic Surgery and Burns Research Unit at the University of Bradford and raised a staggering £2,015.
The children also supported the cause and raised a further £262.14.
The money was presented to Professor Ajay Mahajan, Plastic Surgeon and Director of Plastic Surgery and Burns Research Unit at Bradford University during a whole school assembly.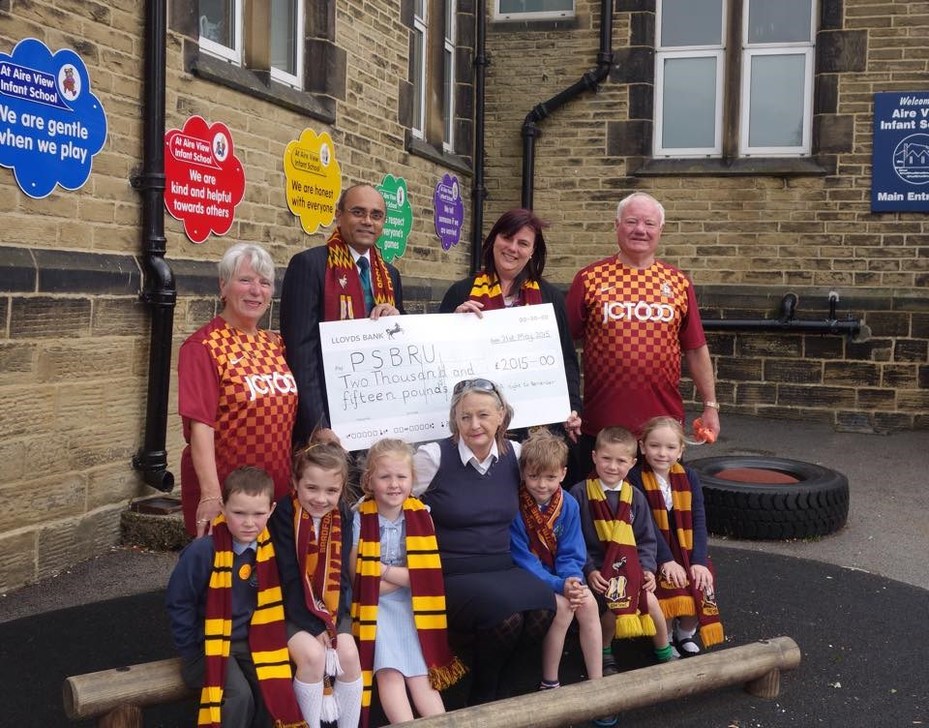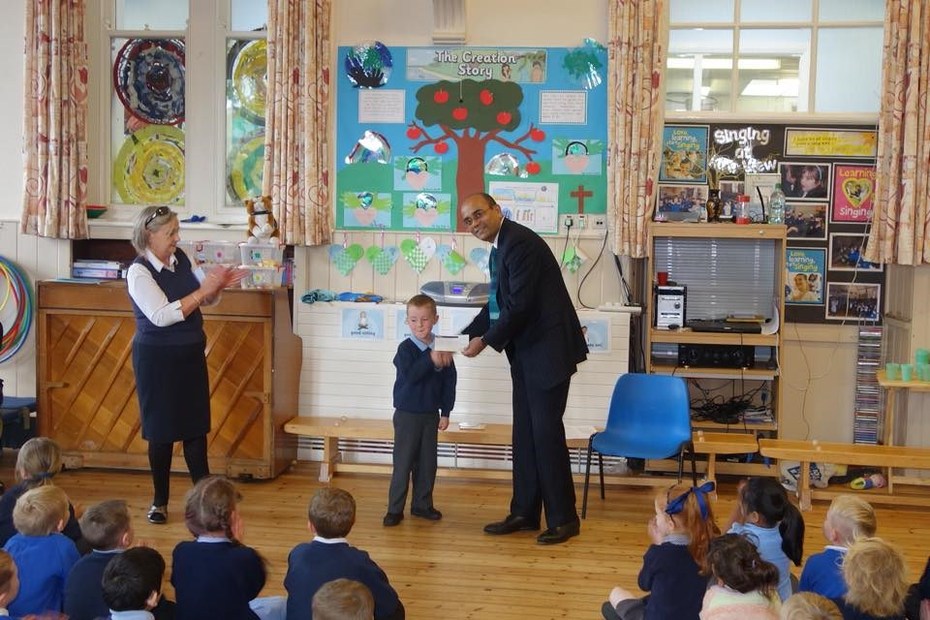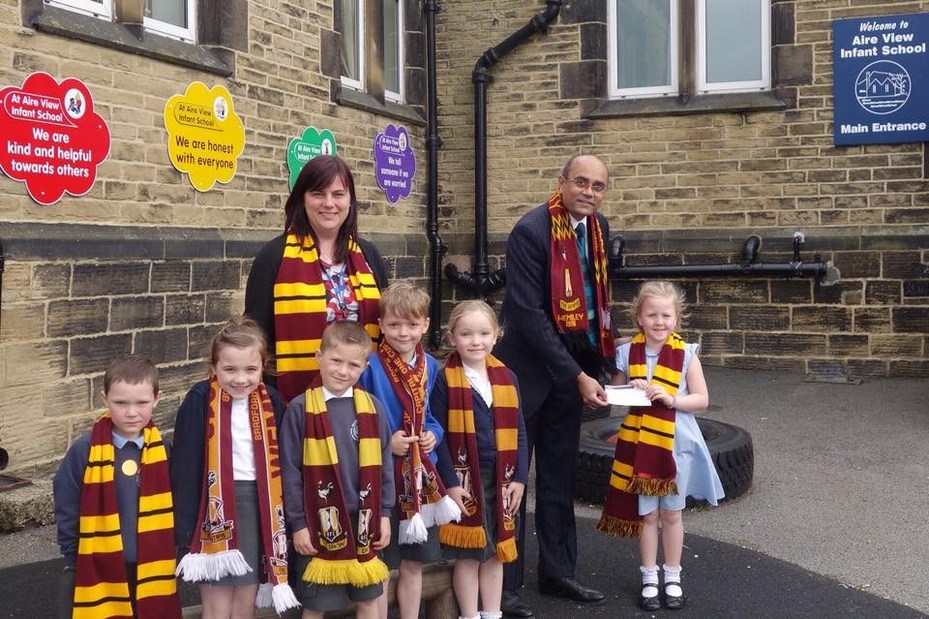 Aire View Infants @AireViewInfants
22 Apr Happy Earth Day Everyone!
26 Mar Our Viking feast was a roaring success! http://t.co/x9W55mXz14